National president
Ailén Natali
Spiritual assistant
Fr. Marcos Ramírez, OFM Cap
Fr. Álvaro González, OFM Conv
Sis. María Verónica Negri, HFCC
Fraternal Animator
 Claudia Albisetti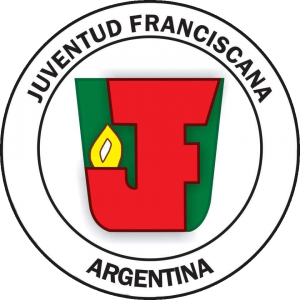 The Franciscan Youth in Argentina currently has 280 members

Brief relate:
"In September 1979, with young admirers of the figure of Saint Francis, gathered at the Chapter of the Mats, in San Antonio de Arredondo, Córdoba, the YouFRA Movement emerged in Argentina.
The Movement was gestated in accordance with one of the Church's directives, announced in Puebla – Preferential Option for Young People – and in the uneasy suggestions of Superiors gathered in a Joint Franciscan Interobedience Assembly (IV ACIF) "(Presentation, YouFRA Document Argentina)
From the beginning to the present, the YouFRA Movement has been making itself present in all regions of the country and in the entire Franciscan Family with its own identity in communion that, "sensitive to the challenge of the Argentine Church and to the enthusiasm with which the young discover the possibility of living the Gospel in the manner of Saint Francis of Assisi, make an option for the Franciscan Youth movement "(1, Basic Principles of the YouFRA Movement in Argentina), being a space animated by young people for other young people and a path of searches, struggles and vocation construction in the lives of the young men and women who found and find in Francis of Assisi a way of following Jesus, through his example of faith and as a young man who, with daring and dreams, was encouraged to repair and rebuild in the world.
YouFRA in Argentina is made up of brothers and sisters from 9 to 30 years old, divided into 3 stages: Heralds (NiFra – Franciscan Children), Jugglers (AdoFra – Franciscan Adolescents) and YouFra (Franciscan Youth)
With more than 40 years of life in our country, different have been lived as a national fraternity: 26 National Chapters (Fraternal, Elective and Legislative), National and International Assemblies, training spaces in different formats (camps, experiences, courses), plans and national formation materials and JPIC for all stages of the Movement that are constantly updated, taking into account the look at the times in which they are living, animated by youfristas who were part of 3 teams of referents chosen by Spiritual Assistants (1982 to 1985) and 11 YouFRA National Councils elected in Chapter by brothers and sisters belonging to the Movement (from 1988 to the present)
YouFRA in Argentina is a space in constant movement, on a path that has never ceased to be traveled by so many names and faces of young people who found in YouFRA an ideal, a way to grow, a place of hopes, struggles and fraternity … and this road keeps going.
We echo once again through this hopeful message that speaks to those young people who seek and dream, to those Jufristas who are encouraged and committed to this way of life: "Turn your gaze towards Francisco de Asís, in who will find an extraordinarily current model, of a clean-hearted young man, docile to the interior motions of the Spirit, attentive to the signs of the times. You will find a young man who vibrates with his People, who shares the anguish of his Church, who behaves with respect and tenderness towards every animate and inanimate creature because he carries within himself the significance of the Most High. Do not fear: Argentina needs you, because it needs joy, generosity, enthusiasm and faith for the construction of a National Community. The Church recognizes in you her favorite children and their renewing strength ". (From the Message of the Provincial Ministers of Argentina on the 8th Centenary, presentation, Document YouFRA Argentina)
National activities:
Chapters of the National Mats (Fraternal): every 2 years
National Elective Chapters: every 3 years
National Assemblies of Ministers (Presidents) and YouFra Representatives: at least once in the triennium.
National Legislative Chapter: according to need and national reality (one is planned for this triennium 2019-2022)
Formation and JPIC meetings at the national level: at least once in the triennium in different formats (experiences, camps, workshops, etc.)
Spaces by Areas and interfraternal: chapters and face-to-face and / or virtual meetings 
* In addition to these meetings, the National Fraternity is represented in the different meeting instances of the OFS, the Franciscan Family, the Youth Ministry, among others.
jufrargentina@hotmail.com
jufrargentina@gmail.com