YouFra Dominican Republic
National president
Lidia Giselle Cedeño Tejada
Spiritual assistant
Fray Atilio Ramírez
Fraternal Animator
Altagracia Arelis Martínez Hichez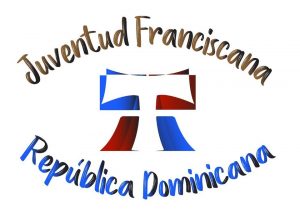 The Franciscan Youth in Dominican Republic currently has 51 members
Currently YouFra is present in different areas of the country: Santo Domingo, Yamasá, San Pedro de Macoris, Higüey, La Vega and Santiago.
Year of institution: 1971
Our national headquarters are located in the San Francisco Parish ("Paz y Bien"), Sabana Larga street, corner of the Rotary Club; Ensanche Ozama, Santo Domingo, Dominican Republic.
Charisma :
The spirituality of YouFRA is based on Saint Francis of Assisi. Because we are lay people, we consider the rule of the SFO, approved by Pope Paul VI, as the inspirational document, – especially Ch. II – for the growth of our Franciscan vocation at the individual and fraternal level. (Art. 96.3).
(1) The standard of life for young Franciscans is the Gospel, following the example of Saint Francis of Assisi, who made Christ the center of his life, in relationship with God and with men (1 Cel. 18: 115) ; (Re. OFS II, 4).
Mission and works:
The Franciscan youth, in order to implement the Evangelical Project, has its specific organization and schemes appropriate to the needs of the youth world and its pedagogy, according to the existing needs in our country. (Act 96.5).
Taking into account that youth is the stage of great options in life, we will take care to guide our lives responding to the specific vocation of each one
As messengers of perfect joy, we seek to lead others to joy and hope. (Re. QFS. II, 19)
Amusements and parties are an integral part of the youthful stage of life. We will try to make these moments an experience of communion and exchange, so that we can be a witness of Christian life.
Since YouFra makes us live the Franciscan charism in the stage of youth, we recommend that we continue to mature by entering the Secular Franciscan Order (OFS).
jufradominicana@gmail.com